Complete your steps between Monday, January 10th and Monday, 14th February 2022
50 million people worldwide are affected by epilepsy.
To raise awareness of this and to raise vital funds for epilepsy organisations across the world, we are asking you to help us walk
50,000,000 Steps for Epilepsy
ahead of International Epilepsy Day 2022
"When we walk in step together, nothing is impossible."
185,755,159 total steps for epilepsy awareness.

Epilepsy is one of the most prevalent neurological diseases, affecting approximately 50 million people worldwide, according to the World Health Organization.
In spite of the fact that epilepsy can be controlled, it remains stigmatized due to long-standing misconceptions and myths.
There are many forms of stigma and discrimination. For example, children may be excluded from school activities or social events and adults with epilepsy may feel overlooked for jobs they could easily carry out.
In the three years since the campaign began, nearly 300,000,000 steps have been taken.
This year, we want to achieve even more.
More steps. More awareness. More lives improved.
And our goal can only be achieved with your help!
Help us to raise awareness of epilepsy stigma by walking 50,000,000 steps – one step for each person living with epilepsy – ahead of International Epilepsy Day, 13 February 2023.
Between Monday, January 9th and Monday, February 13th (International Epilepsy Day) we'll need at least 500 people to walk 20,000 steps every week…
….are you up for the challenge?
People with a Fitbit or step tacker can easily track their daily steps. Anyone who has a smart-phone can also use this to track their steps. If you do not have a tracker or smartphone, participants can estimate their steps. On average, there are 1,350 steps in 1 kilometre. If you walk a distance of just over 3.8 kilometres, the average person will have achieved 5,000 steps.
Why not download and share some of our great resources to let people know about the #50MillionSteps campaign and how they can get involved? We have posters, graphics and logos available for your use.
Whether as an organisation or as an individual, you can plan an event as part of the 50 Million Steps for Epilepsy campaign.
Encourage your friends, family or neighbours to make a sponsored walk with you. You could set a challenge such as to walk 10,000 steps on every day of the campaign, to run your first 5km race or even to climb a mountain!
Share the details of your planned event with us via the link below and we'll share the information on this website.
Remember also to share your plans and progress on social media using the #50MillionSteps hashtag!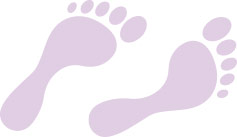 Use the hashtag to share your photos on Twitter, Instagram and Facebook.
Photos shared on Twitter with the #50MillionSteps hashtag will appear on the interactive map below.