Complete your steps between Monday, January 9th and Monday, 13th February 2023

Complete your steps between Monday, January 10th and Monday, 14th February 2022
50 million people worldwide are affected by epilepsy.
To raise awareness of this and to raise vital funds for epilepsy organisations across the world, we are asking you to help us walk
50,000,000 Steps for Epilepsy
ahead of International Epilepsy Day 2022
122,009,748 steps walked so far!
122,009,748 steps achieved!
Following a tremendous effort by advocates for epilepsy worldwide, we have achieved more than double our target!
Thank you to everyone who has participated in the campaign in 2022.
"When we walk in step together, nothing is impossible."
Please make a donation to the campaign.
Your donation help us to improve the quality of life of people living with epilepsy around the world.
Join or organise a walk and help us walk 50 million steps – a step for every person affected by epilepsy in the world.
Starting on Monday, January 9th and ending on International Epilepsy Day 2023 – Monday February 13th, we're walking to raise awareness, to improve visibility and increase understanding of epilepsy.
Your walk could also be an opportunity to raise vital funds for your local or national epilepsy support association!
Will you walk with us and add your steps to our grand total?
Between Monday, January 9th and Monday, February 13th (International Epilepsy Day) we'll need at least 500 people to walk 20,000 steps every week…
….are you up for the challenge?
People with a Fitbit or step tacker can easily track their daily steps. Anyone who has a smart-phone can also use this to track their steps. If you do not have a tracker or smartphone, participants can estimate their steps. On average, there are 1,350 steps in 1 kilometre. If you walk a distance of just over 3.8 kilometres, the average person will have achieved 5,000 steps.

Why not download and share some of our great resources to let people know about the #50MillionSteps campaign and how they can get involved? We have posters, graphics and logos available for your use.
The 50 Million Steps for Epilepsy campaign provides an opportunity to fundraise for much needed resources for epilepsy patient groups and associations around the world. Step up today and donate to the international organisations supporting the campaign by making a once off donation, or match your donation to your steps – every little counts!

Whether as an organisation or as an individual, you can plan an event as part of the 50 Million Steps for Epilepsy campaign.
Encourage your friends, family or neighbours to make a sponsored walk with you. You could set a challenge such as to walk 10,000 steps on every day of the campaign, to run your first 5km race or even to climb a mountain!
Share the details of your planned event with us via the link below and we'll share the information on this website.
Remember also to share your plans and progress on social media using the #50MillionSteps hashtag!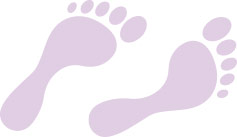 Click here to donate to any of the organisations listed above. Every donation, big or small, is greatly appreciated.
If your organisation would like to become a partner in this initiative, please contact us
Use the hashtag to share your photos on Twitter, Instagram and Facebook.
Photos shared on Twitter with the #50MillionSteps hashtag will appear on the interactive map below.